❤️Love Your Listing!❤️
We know that when a home seller loves their listing, there's a great chance potential home buyers will too. So we want you to love your listing! Everything we do in our approach to selling homes revolves around getting as many potential home buyers as possible to fall in love with your home, the same way you did.
Our approach to selling homes for our clients can be summed up in 3 simple, yet powerful words...love your listing.
If you're worried about being stuck in a prolonged listing agreement with an incompetent agent, costing your home precious time and exposure on the market with no love. TeamCrumbz takes those worries and concerns away through our EASY EXIT GUARANTEE!

All we need is 30 days to show the love❤️
If you're not happy after 30 days there is no cost or obligation to cancel our agreement. We're that confident you'll love working with us!
Team Crumbz Will Make your Arizona home stand out!
Team Crumbz wants buyers to know what makes your home special. We know there are many reasons you fell in love with your home. That's why we offer premiere services that make buyers fall in love too.
Our local market knowledge ensures we will get you the highest price in the shortest amount of time, on the sale of your home.
We will also find you the best property at a price you deserve!
We exceed our clients expectations, and take great pride in delivering a high level of service. You will receive premiere services, and the highest level of customer service available in Fountain Hills, Scottsdale, Paradise Valley, Phoenix Metro Area, and your neck of the woods.
Our Leadership Team
Click on our pictures to learn more about each of us
Recognized by their clients as being Accessible and Professional, they have over 20 Years Real Estate Experience, with a proven track record of success!"
⭐️N'Marie Crumbie is the 2017 President of the Arizona Association of Real Estate Brokers⭐️
We know that happy, engaged, and successful agents serve their clients best, which is why we have created a collaborative and creative environment that empowers us to find joy in real estate practice and take the best possible care of our clients.
We believe in providing "service beyond the sale." Working with our clients is about more than a closing a deal. It's about guiding them through the major life event of buying or selling a home, and negotiating the best outcome.
That's why our clients have given us a five-star review on Zillow ⭐️ ⭐️ ⭐️ ⭐️ ⭐️
Actual Client Reviews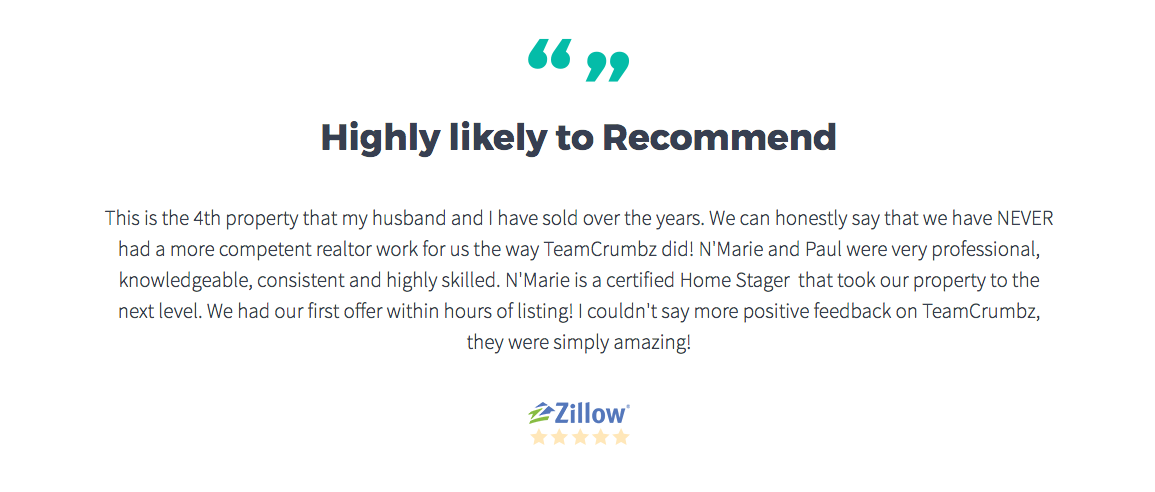 We take great pride in exceeding our clients expectations. Delivering a high level of service to our clients is on the top of our priority list. Don't just take our word for it, read what our happy clients have to say!
We know that you deserve the most thorough approach in preparing and marketing your property. Below is a summary of how we do just that!
Professional Photography
Pictures tell a story. When buyers are looking at listings, stunning photos are essential. Every listing receives high quality professional photography and videography. We make sure our listings are shown in the absolute best light.
We team up with top photographers and videographers to showcase your property to the world using high resolution day and twilight photos. Our professional photographers use state of the art camera equipment to take stunning HD photos and video of your home.
Immersive Video Tours
Video tours provide an "as if you are there" walk-through for buyers. We want to make sure buyers are seeing every aspect of what makes your home stand out. Rich interactive media leads to more buyers seeing your home!


YOUR Property Storybook
We create an online and office property storybook for all our listings. Your home is special, and we want buyers to know why. That's why each listing has a unique property story that immerse buyers into your home with detailed descriptions.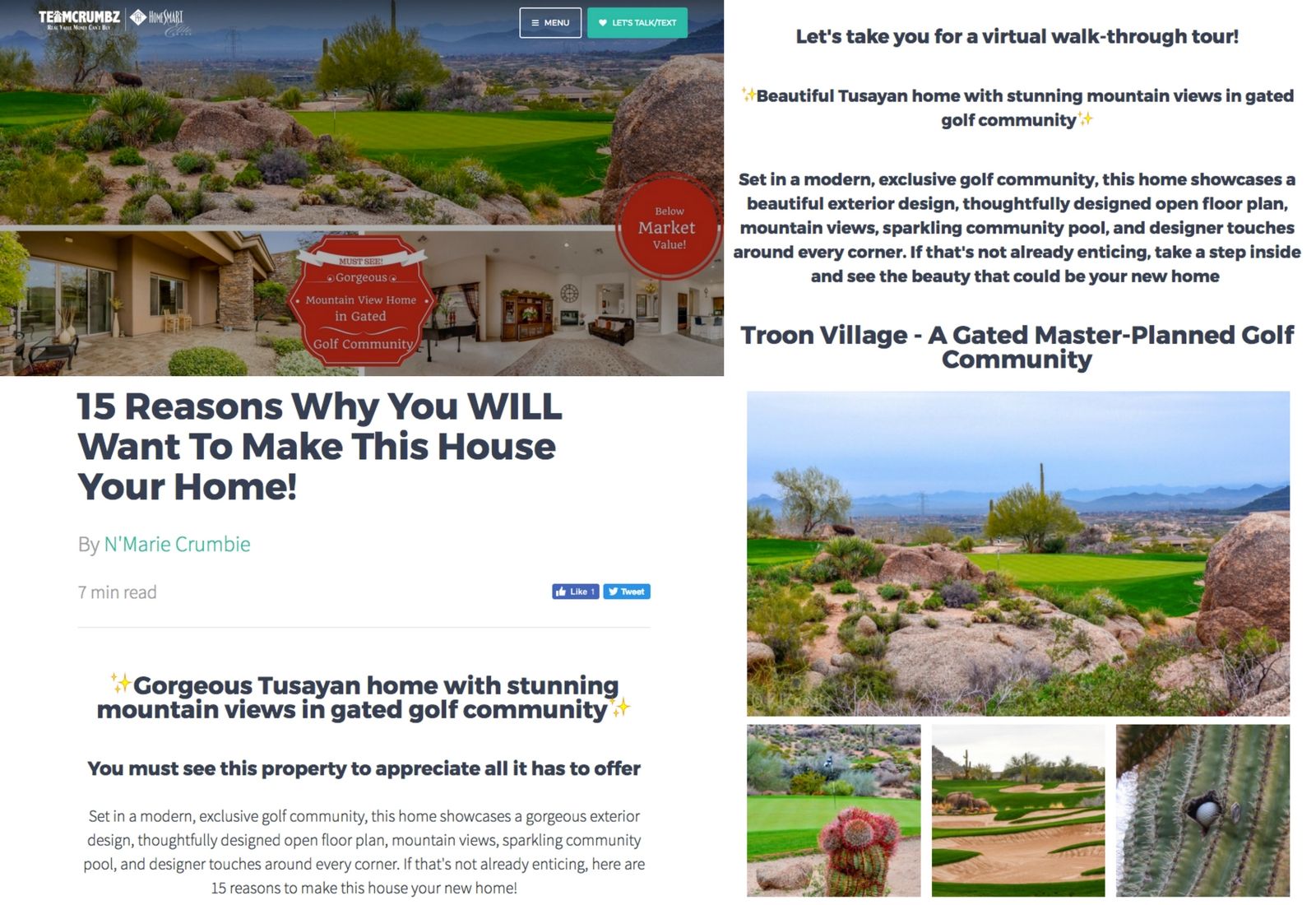 Your house is not a 4 Bedroom/4.5 Bath w/ views.
It's "A Spanish design with stunning architecture, thoughtfully designed floor plan, mountain views, designer touches, and state-of-the-art details around every corner."
Buyers enter "The grand entryway opens up to the thoughtfully designed open floor, with views of the gourmet kitchen and dining room. A perfect space to entertain."
The Master Bedroom is not just a master suite. "The luxurious master suite brings a spa like essence. Overlooking the mountains, the master offers a large retreat with a relaxing sitting space, enormous walk-in closet, and spacious upgraded en-suite master bath with lighted vanity, gorgeous walk-in shower, and separate soaking tub."
The patio is where you " Enjoy desert and mountain views on a sunny afternoon, or relax and watch the sunset on a cool evening.
"We want buyers to hear first hand what they will love about your home. We'll tell them that story.
Certified Home Staging
In addition to being a top real estate broker, N'Marie is also a certified home stager. Her clients benefit not only from her strategic sales approach, but also from her beautiful custom designer touch that has buyers thinking, "I just have to have it. " When a home is beautifully staged buyers are able to better visualize themselves living there. Staging can also increase the home's value for both the buyer and seller.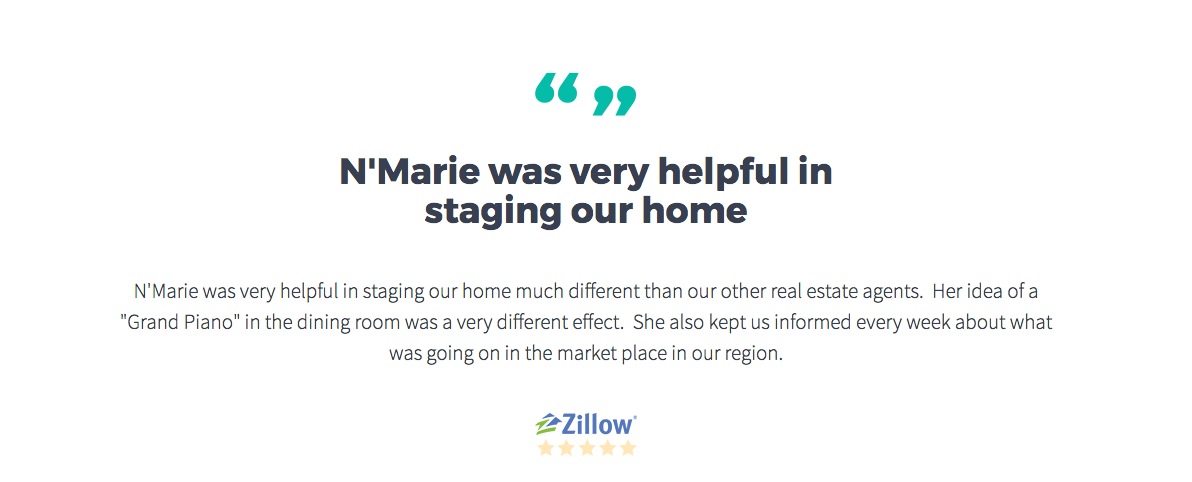 We don't just put a sign in the yard, put your home in the MLS and hope for the best. We're here to make home buyers fall in love with your home, and it all starts with that first impression!
We go above and beyond to highlight the best features of your home, and present it to buyers in the absolute best light.
Our Website
The biggest reason we're able to tell your Property Story is because we can control the presentation of it on our website. The MLS, listing portals, and most broker sites all pretty much follow the same standard formatting. We're not given the freedom to change too much on sites we don't control. On luxpertgroup.com we showcase your home the way we envision it, and let buyers know exactly what we love about home.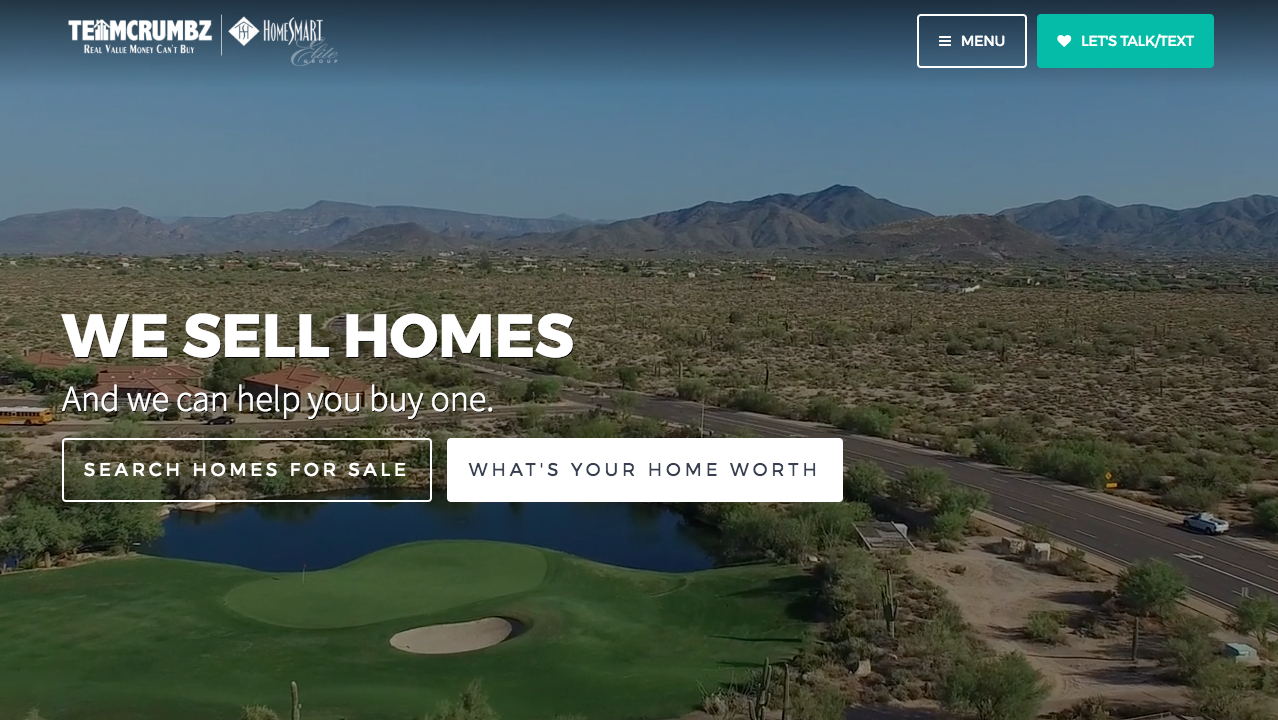 Our website is user-friendly, beautiful, and captures 100's of leads each month.
Premier Marketing - Dedicated Budget
We go above and beyond your expectations when it comes to marketing your home. That's just another factor that sets us apart from the average Realtor.
Our marketing plan for selling homes is proactive, aggressive, and above all, results-driven. We have a custom marketing plan and a dedicated marketing budget to getting your home sold.
We've actually hired a really expensive company that works exclusively by market. They been featured in Inc Magazine, Inman News, Realtor.com, and more.
These guys are amazing, so not only do we have our team here locally, we have an award winning marketing team that works with us. They help with our marketing campaigns and the first thing they've done is they built a Modern Mobile Mousetrap.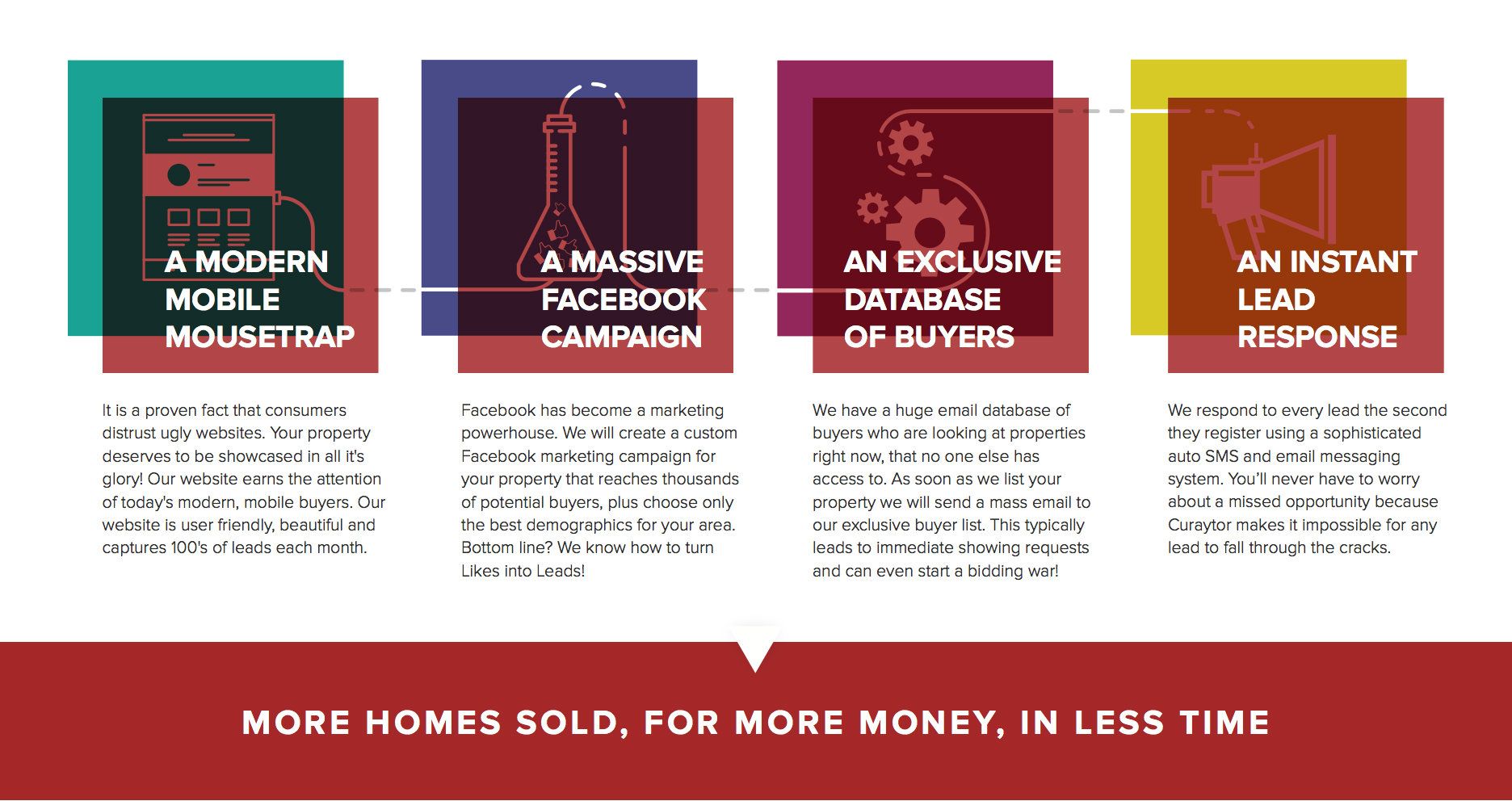 Each listing receives a custom marketing campaign that is shared across numerous platforms. Now that 92% (National Association of Realtors®, Realtor.org, 11/3/14) of all buyers are searching the internet first, it's important to highlight your home online. To get your property extensive exposure, and attract multiple competitive buyers, we will syndicate your home to sites that feature your home locally, nationally, and internationally.
Pre-Listing Marketing Campaign
#Coming Soon!
Remember when you were a child and it was days or hours before your birthday? Remember the excitement and anticipation of opening presents, and wondering if the items on your wish list would be in those presents?
Well, that same excitement is what we create for buyers with our "Coming Soon" countdown page! It is created specifically for your house, in the weeks/days/hours before your house hits the market.
The average Realtor waits until a home is listed in the MLS to start marketing. They also tend to wait for buyers to come to them.
We do things differently. Before your home is even listed we launch a marketing campaign to get potential buyers and buyer agents just as excited about your home as we are.
We post your home to Facebook, and send out an eMarket Just Listed Announcement to the industry & top agents throughout Central Arizona.
We promote the listing to top buyer's agents immediately, and we also throw a catered Broker Preview of your home to give top brokers access before it's even on the market!
Pre-listing marketing campaigns can get 100's of potential home buyers interested in your home before it even hits the market.
Facebook Marketing
It's been said that Facebook is now bigger than Google!
We have invested in cutting edge digital marketing technology, and utilize all of the up-to-date social media outlets that consumers use today.
Our experience using Facebook's advanced targeting technology allows us to strategically place your home in front of thousands of people who we think would be the most likely candidates to buy it.
Our extensive experience in creating compelling Facebook ads for your home causes many of those targeted buyers to look, like, and share your property. These leads are then captured by our proprietary, mobile friendly website and added to our ever-growing database for us to follow up with about your home.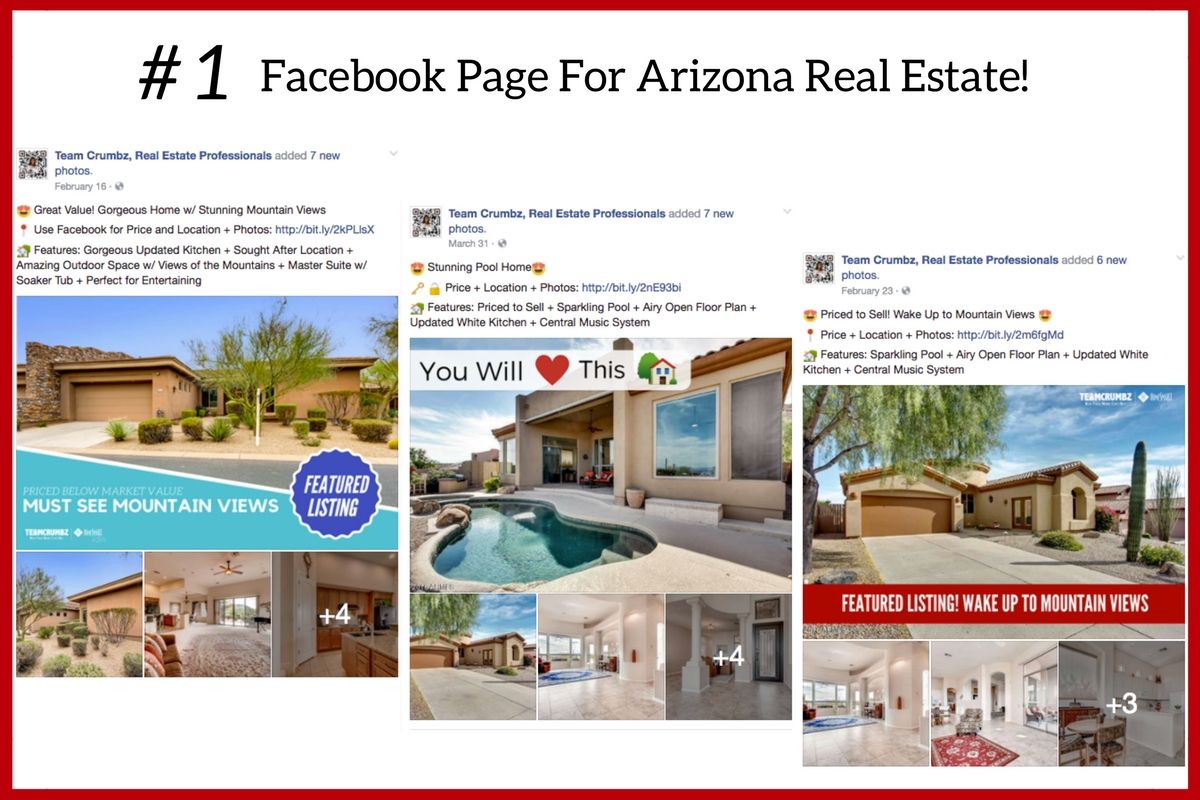 Instagram
We also share your property on Instagram. Visual storytelling is crucial. Instagram is the fastest-growing social media platform globally, reaching over 500 million active monthly users.

Live Response to the MOST MOTIVATED BUYERS Within 5 Minutes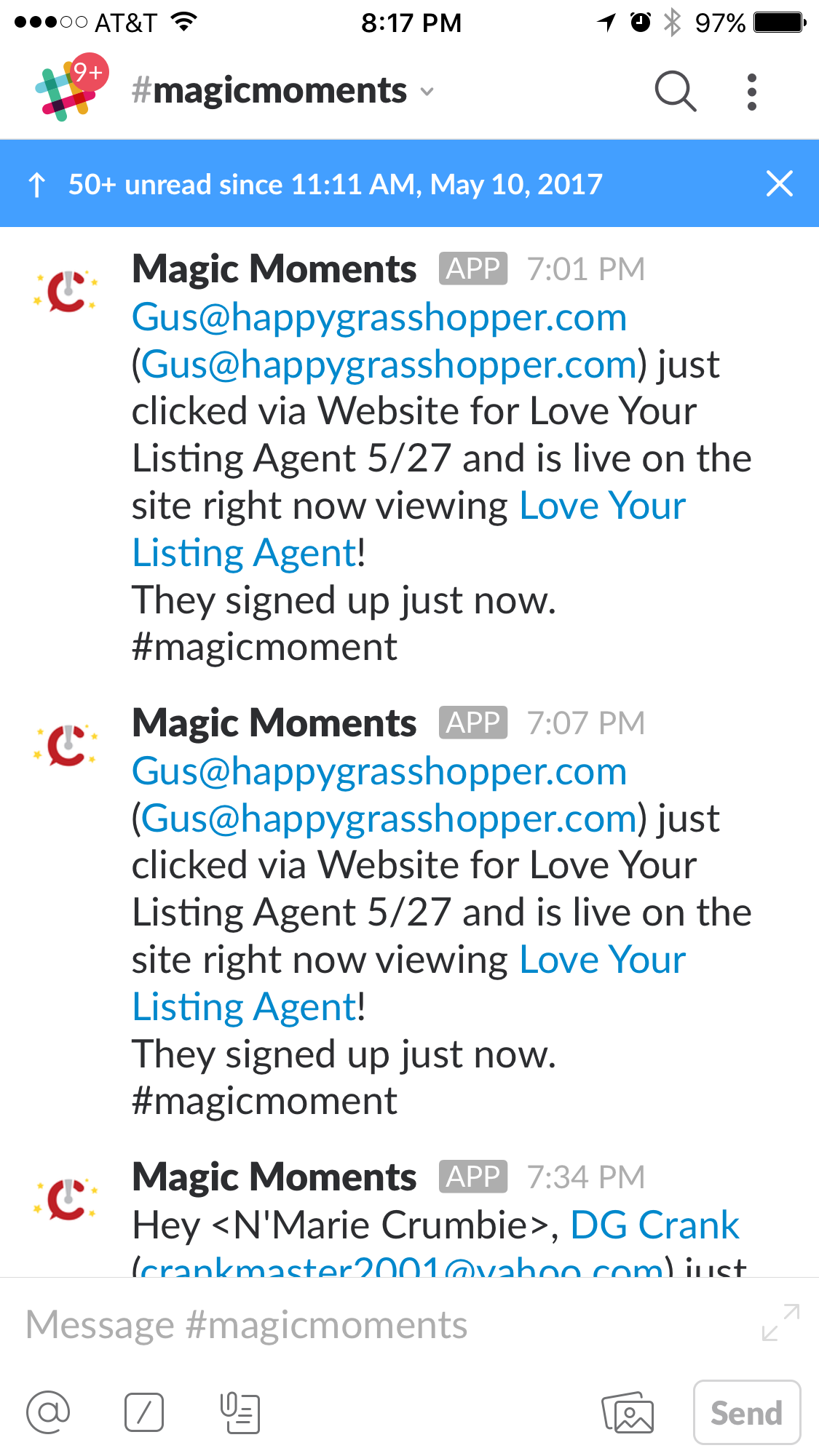 We communicate with potential buyers in a way that works best for them. Whether that's via text, email, or calling them directly. We are available and always keep buyers happy.
The most motivated buyers are eagerly searching for the latest properties that hit the market at different hours of the day. We want to make sure they receive an immediate response. Not an automated one, but a real person that answers their questions. That's why we have alerts set up so they immediately receive a response from our customer service team.
Property Brochures
Even though we live in the digital age, we want your home to be seen everywhere. That's why we utilize all channels and create beautiful high-end custom Property brochures and Newsletters that can be found in our local newspaper and magazines. We mail out hundreds of custom Newsletters every month promoting our listings.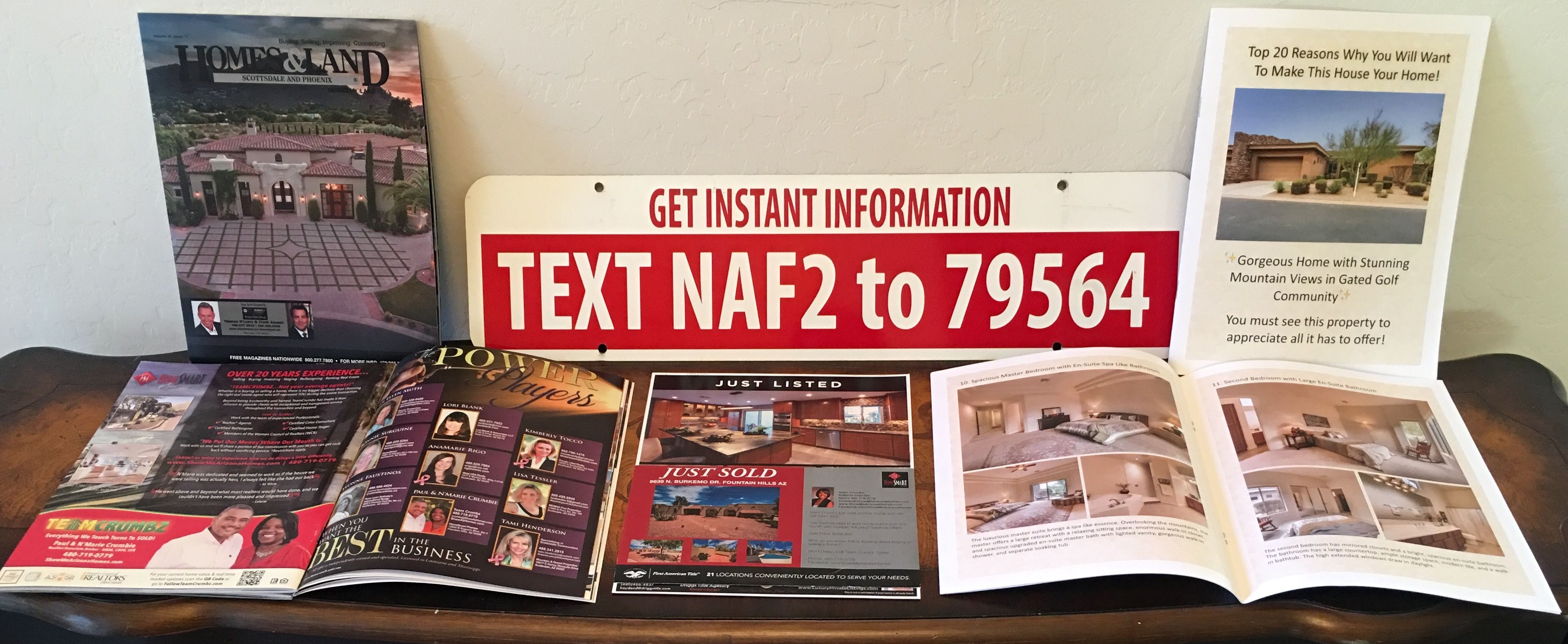 Brochures and Newsletters include professional copywriting and imagery.
Homes For Heroes
Homes for Heroes, Inc., is the largest nationwide network of affiliate real estate agents, lenders, and business partners committed to providing savings for our local heroes!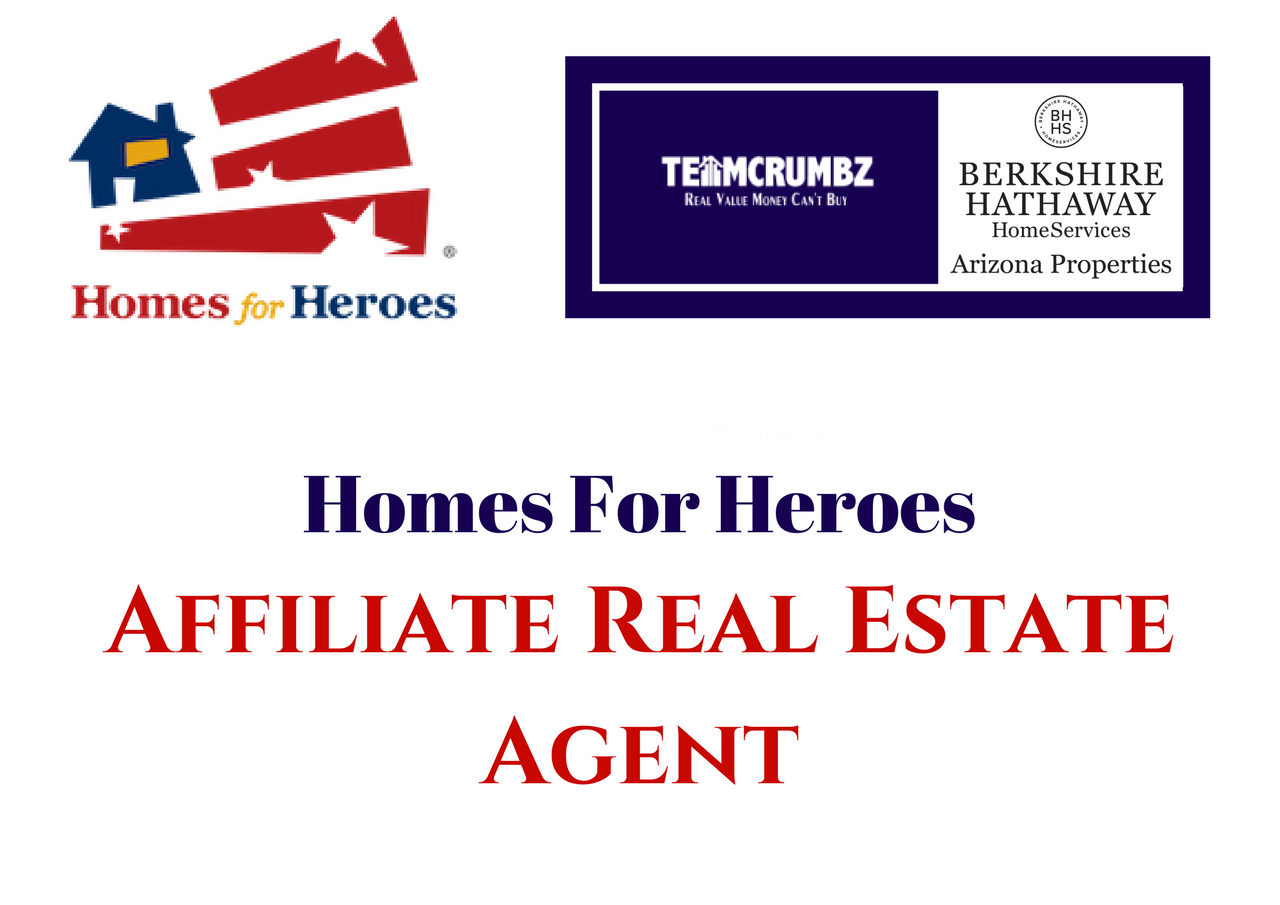 💰We save heroes significant money on buying or selling a home!💰

As an affiliate real estate specialist of Homes For Heroes, we work with heroes to simplify the process of buying or selling a home, and save them money! Working with a Homes For Heroes affiliate real estate agent unlocks savings only available for heroes.
⭐️Hero Rewards is our way to say "Thank You" for your service to our community⭐️
We keep you in the loop at all times
When your home is in our hands we make sure to furnish you with weekly progress reports on the number of showings, internet and print advertising, and monitor all listings and sales in your neighboring area.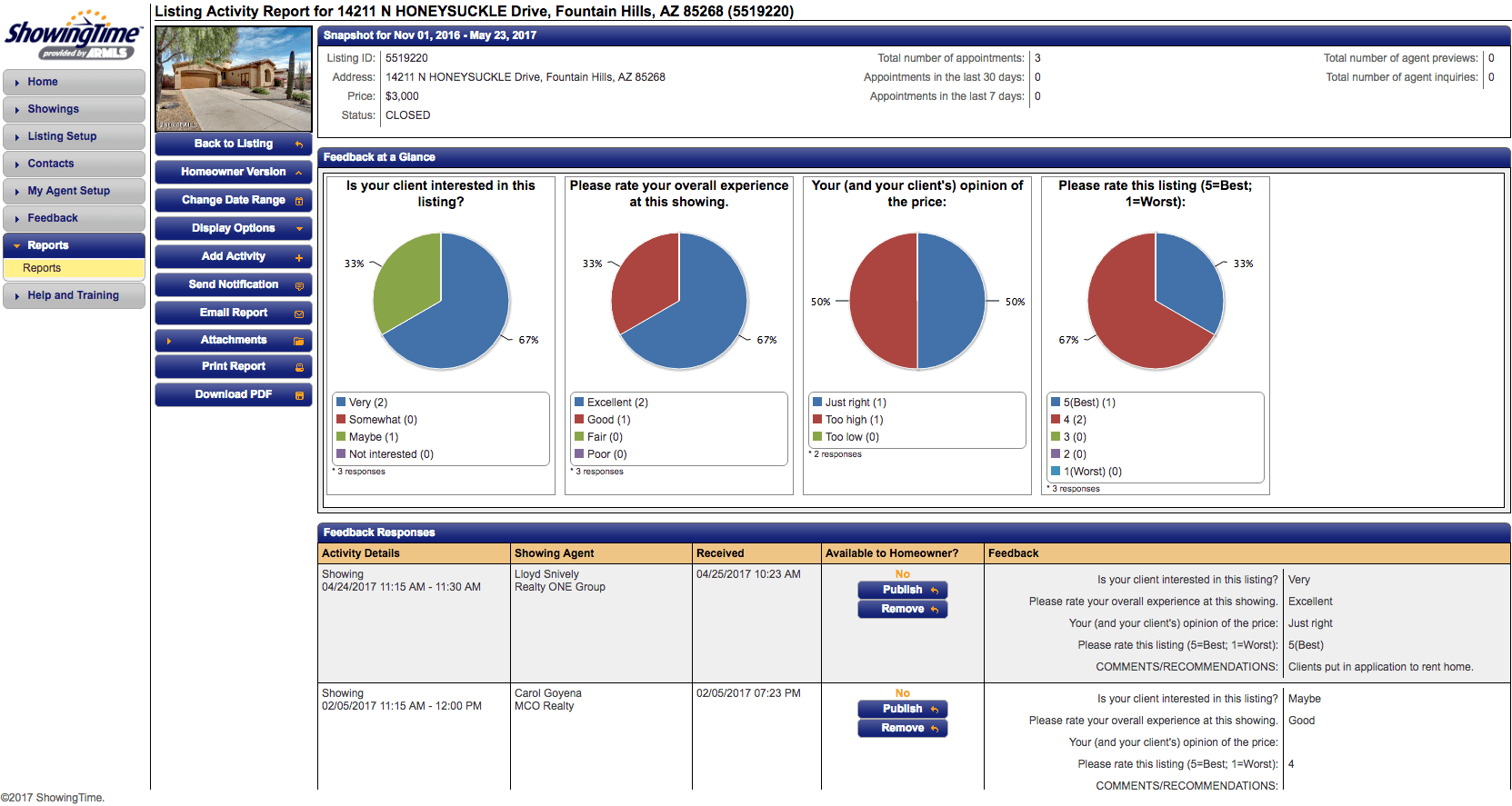 Personal Customer Service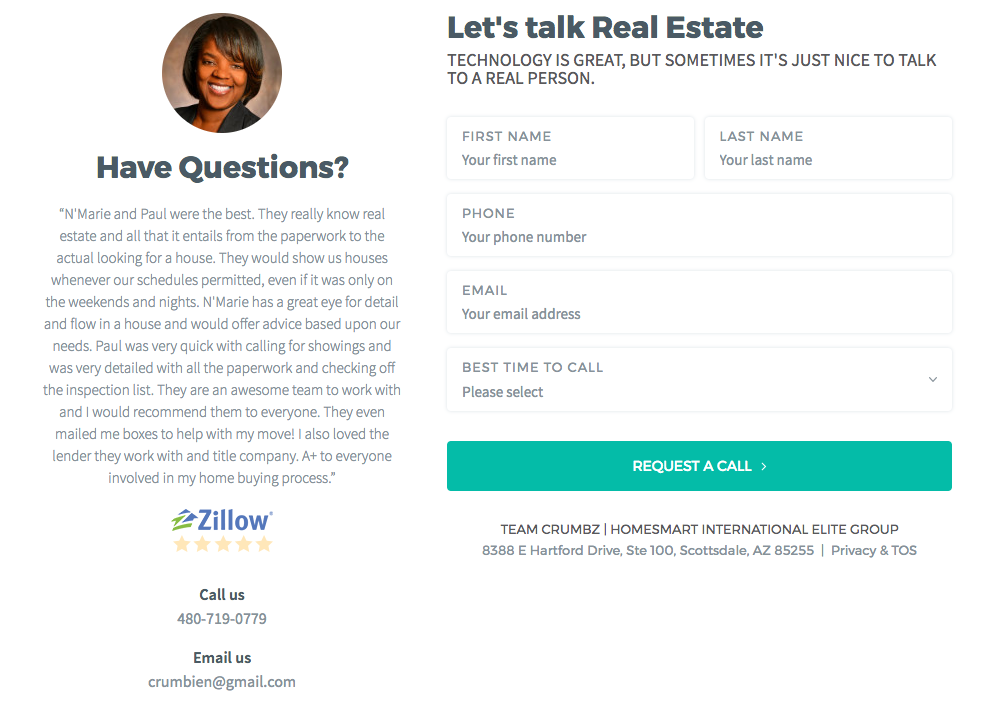 Results
These are just a few of the proactive and aggressive marketing tools that we use to maximize your home's exposure to the buyers.
We have a proven track record of results. More importantly, we care about promoting your home in the absolute best light, and getting you the best price.
Listing your property with the Team Crumbz will give your listing the ❤️ it deserves.
Selling Your Home?
Are you ready for your Property Story? Are you ready to Love Your Listing?
Call: 480-719-0779 | Email: [email protected]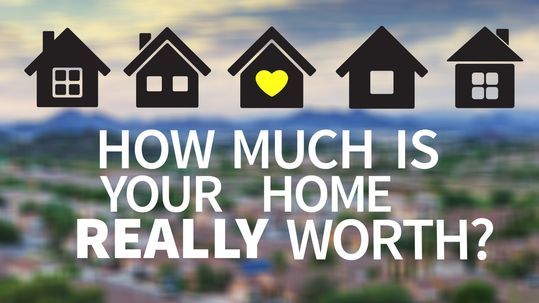 Fountain Hills, Scottsdale Arizona home buyers. Find homes for sale, photos and info for t...